Summer is definitely here, which means your HVAC system will be running the biggest part of every day and night.  With that said, the team here at South Nashville Heating and Cooling wants to share three very important tips that will help your A/C system to perform at peak levels.  Even if you have already started using your air conditioner, take time out to adhere to these four tips to ensure you won't get caught this summer without a fully functioning A/C system.
WHAT TO DO BEFORE TURNING ON YOUR COOLING SYSTEM
Before you turn on your cooling system, be sure to check your outside condenser. If it was covered for the colder months be sure to remove the cover before starting up the system.  You should also be sure that any plants, vegetation or other obstructions have been removed from the condenser site at least within 20 inches surrounding the condenser.  Then take your outdoor hose to remove any dirt or debris that has accumulated between the fins of the condenser since this can minimize its performance and air flow.
On the inside of your home, be sure to check the A/C filters since a good number of A/C system problems are generated by the accumulation of dirt, debris, dander and other contaminants that become lodged in the air filter.  We highly recommend you change the air filter once per month during the summer months.  It is imperative that before starting the system you have a new air filter installed.  Lastly, be sure the breaker is on and basement vents have been closed off to ensure that the cool air finds its way to those areas of your living space that are in need.
PERFORM A TEST OF YOUR COOLING SYSTEM
Once you have checked all the components of the system, be sure to perform a test run. Turn the thermostat inside your home to the cool setting and your fan to the auto setting, then set the thermostat at 68 degrees so as to perform an adequate test.  When the system kicks on be sure to check the outside unit to ensure that the fan is spinning and there are no loud or out-of-place sounds.  Then head back into the house and listen for any unusual sounds or take note of any unusual smells.  If you notice either, turn the system off and contact Nashville's A/C specialists at South Nashville Heating and Cooling.
CONFIRM THAT YOUR AC SYSTEM IS WORKING EFFECTIVELY AND EFFICIENTLY
Be sure when the system is running to check the refrigerant pipe inside and the pipe outside on the condenser ensuring that each is cold. Be on the lookout for any water around your furnace area.  Though some condensation is perfectly normal, any water should flow to the condensate drain and not accumulate elsewhere.  If water is not draining properly, you may find yourself faced with an expensive repair cost.  Also beware of any frost or ice on the copper line which is an indicator that air is not flowing properly or perhaps the refrigerant is low.
If you notice any unusual signs, then don't attempt to fix the problem yourself, but rather reach out to our cooling system specialists here at South Nashville Heating and Cooling.  It is always best to be proactive so that you don't find yourself and your family in the middle of the scorching hot summer, without a fully functioning and performing A/C system.
OTHER COMMON FIXES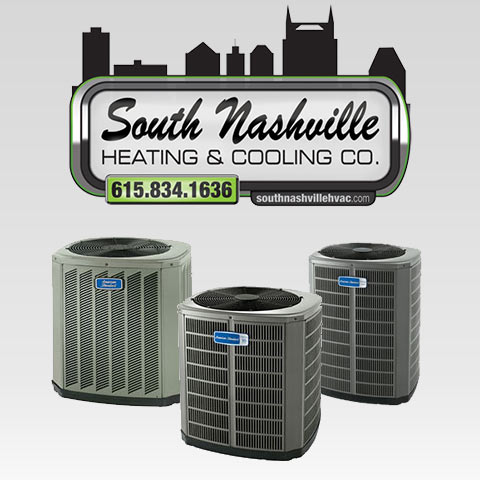 In addition, to add to the performance of your air conditioner keep as much sun out of your home as possible. The more sunlight that comes in, the more heat that is present, and the harder and longer your AC system has to run.  If you are aware of any air leaks in your system air ducts, be sure to have them sealed so as to improve the air flow and change your air filter once per month.  It may also be beneficial to have your ductwork inspected to identify leaks, holes or disconnections that can lead to minimized air flow and reduced air quality.
Following these four very important steps will certainly help to ensure that your cooling system is functioning at proper levels.  We hope you find these tips useful and look forward to serving you and providing you with the best all round cooling system products and services in Middle Tennessee.  Don't delay.  If you are in need of A/C services, maintenance or repairs, then we are the team for you!  Don't get caught this summer without a properly functioning cooling system.  Schedule an inspection or routine maintenance today!